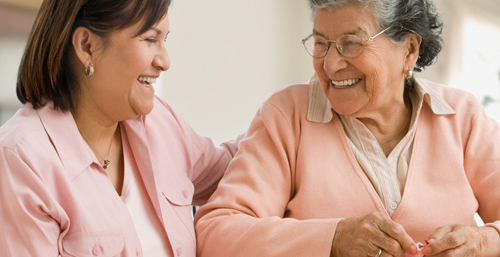 Mission Palms Healthcare Center is a premier skilled nursing and rehabilitation facility in Westminster. CMS and Medicare has rated us a 5 out of 5 stars for our exemplary services and first class care. Our friendly staff provides a combination of specialized therapy services and skilled nursing care in a calming and quiet environment.
At Mission Palms, you'll quickly notice that our people make all the difference. We are committed to provide you peace of mind through responsive, courteous and gentle care. We also pride ourselves on clear communication to patients and families. To that end, you'll find our staff is fluent in English, Spanish and Vietnamese.
Care Performed with Integrity & Compassion
At Mission Palms, we believe the most effective way to provide compassionate care and short-term rehabilitation services is to maintain high medical integrity, encourage strong team spirit among staff and maintain clear and proactive communication with residents and families. We specialize in providing a variety of rehabilitation and skilled nursing services onsite to help individuals recover from surgery, injury or serious illness.
A Positive Transition for Your Loved One
Transitions are never easy and we ease the process by providing an environment where residents and guests feel informed and comfortable. Our staff understands the importance of creating a comfortable and nurturing atmosphere for senior living, whether residents stay for short-term treatment or long-term care. We can't always predict the outcome but we do promise to provide a positive experience while in our facility.